School of Planning and Architecture, Vijayawada, (in short SPAV), was established on July 7, 2008 by the Ministry of Human Resource Development (MHRD), Government of India, as an autonomous institution. SPAV is a premier Centrally Funded Technical Institution (CFTI) directly under the MHRD, for excellence in the fields of Planning and Architecture. Although in its nascent stage, with experienced faculty and guest lectures by eminent visiting faculty and industry experts from all over the country, the quality of education imparted and its focus on research puts SPAV in the league of leading institutes in the country.
At SPAV, the academic focus and approach is a unique blend of design, creativity and objectivity with a social purpose. Students not only learn the skills required, but during the course of studies are exposed to though-provoking and intellectually inspiring sessions, through studios, field trips and research projects, which brings out the creative best in them.
Location
Academic Activities
Two under graduate programs, one in each of the two departments, Architecture and Planning, were started from the academic year 2008-09. The Bachelor of Architecture (B.Arch) program is a 5-year under graduate program and the Bachelor of Planning (B.Plng) is a 4-year under graduate program, Post Graduation and Masters For more details on admission procedures, eligibility and other information, click here.
Various post graduate and short term certificate programs are proposed to be introduced in the near future. In addition, the Doctoral Program leading to a Ph.D. Degree is being introduced from the academic year 2012-13. Admissions process for the Doctoral Program has already started.
Academic Facilities
Apart from regular classrooms and design studios, student have access to various studios and well equipped, air-conditioned computer labs for CAD and GIS work with state of the art computers. High speed, free wi-fi internet access anywhere in the campus helps students stay connected with the world and gather information for their projects and research. A growing library with over 1500 books and pleasant reading room adds to the research acumen.
Personal and Social Facilities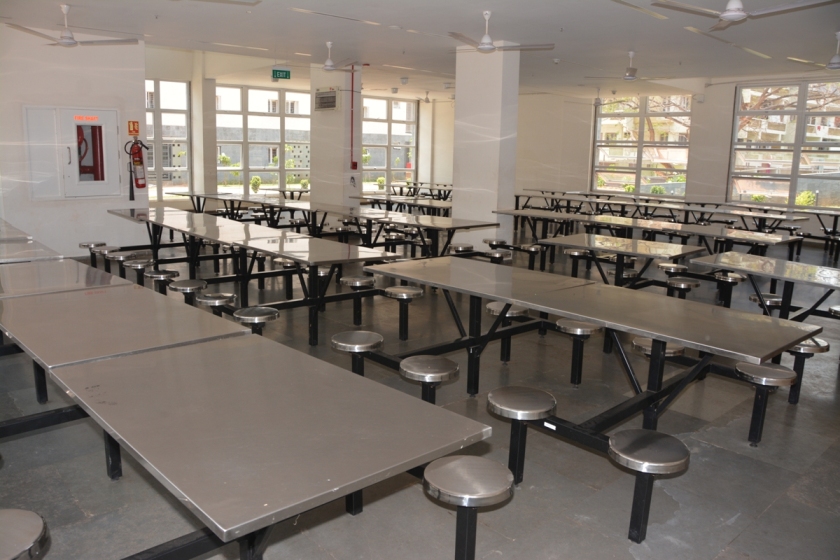 Students are offered decent and affordable hostel accomodation throughout their course by the School. While this accomodation is optional, all students including locals prefer the School's hostel accomodation and are currently residing in the hostels. Boys and girls are accomodated seperately in three blocks in the Vijaywada city with furnishing and security. Daily transport facility is available for students between the hostel and campus.
Our Cafetaria and Mess serves healthy and hygenic breakfast, lunch, dinner, tea and snacks in the evening at hostel and campus with Vegetarian and Non-Vegetarian meal plans on specific days and is common to staff and students. Students are encouraged to take up sports and literary activities in their free time and facilities for the same are provided on the campus.